Educational Aid in Rural Areas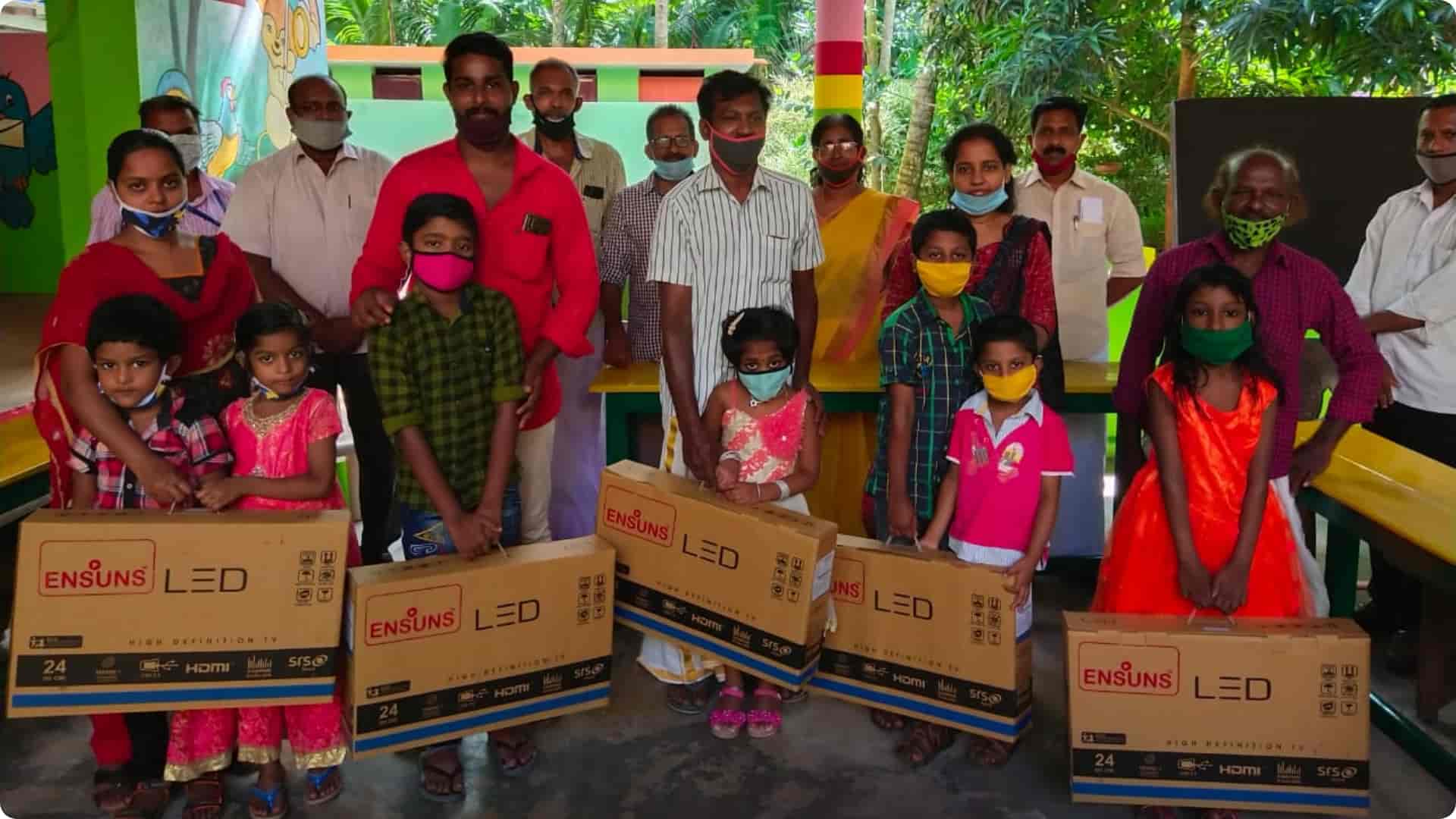 When online classes became the primary mode of learning following the pandemic, many students from low-income families struggled under the additional financial burden.
QBurst provided digital devices to facilitate online education of children in rural communities.
The beneficiaries were from 32 different schools in Kerala. In addition to gifting TVs and mobile phones, we also provided a computer lab, water motor pump, laptop, overhead projector, desks, and chairs for students in a couple of schools.