Bringing Joy to Students in the New School Year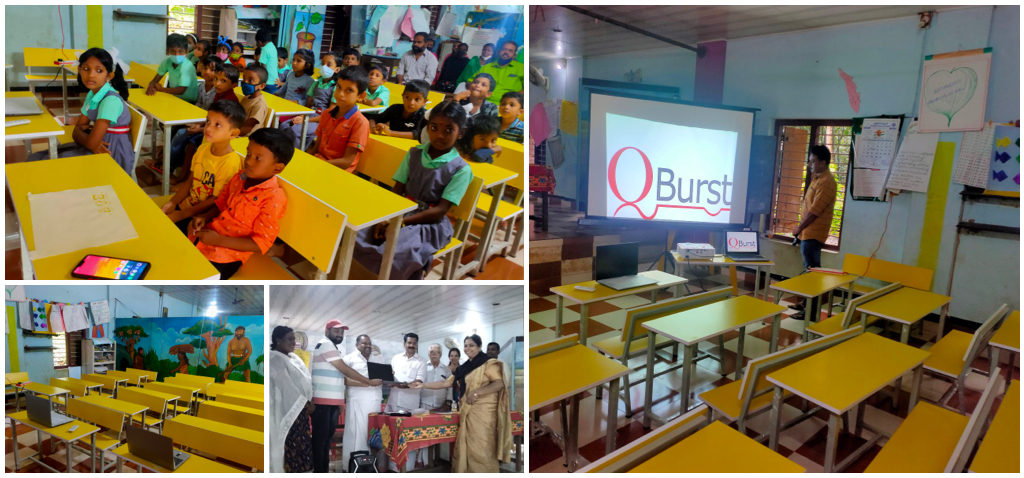 With schools reopening for the new academic year, QBurst concentrated its CSR efforts on furnishing classrooms and ensuring adequate school supplies for students.
We refurnished GLPS Karimattom with 15 benches and desks. We also kitted out the school with three laptops to aid the school's smart classroom initiative. Students of Government LVHSS and Louis Memorial LP School were gifted books, school bags, water bottles, and umbrellas when they returned to school after the summer break.